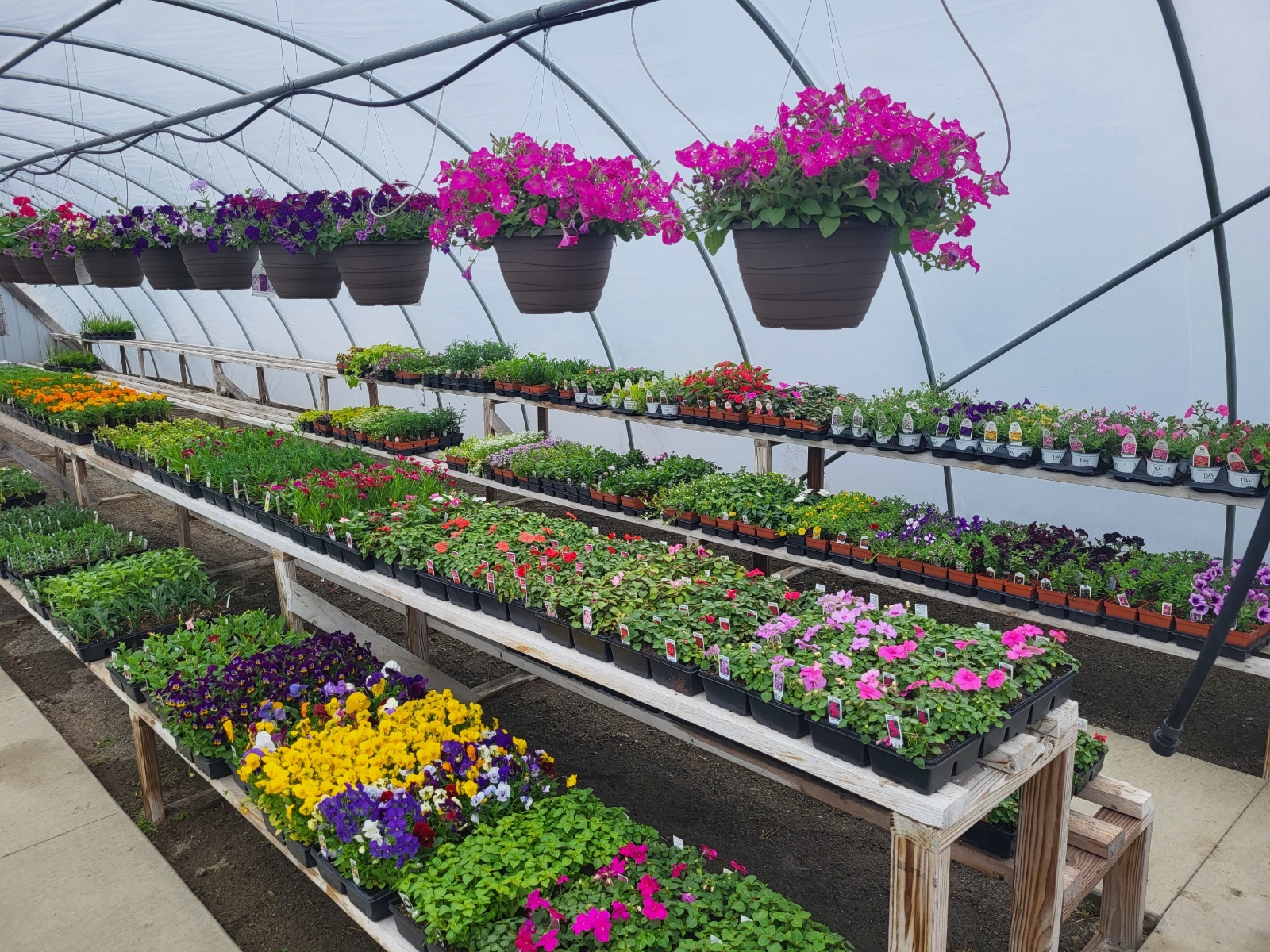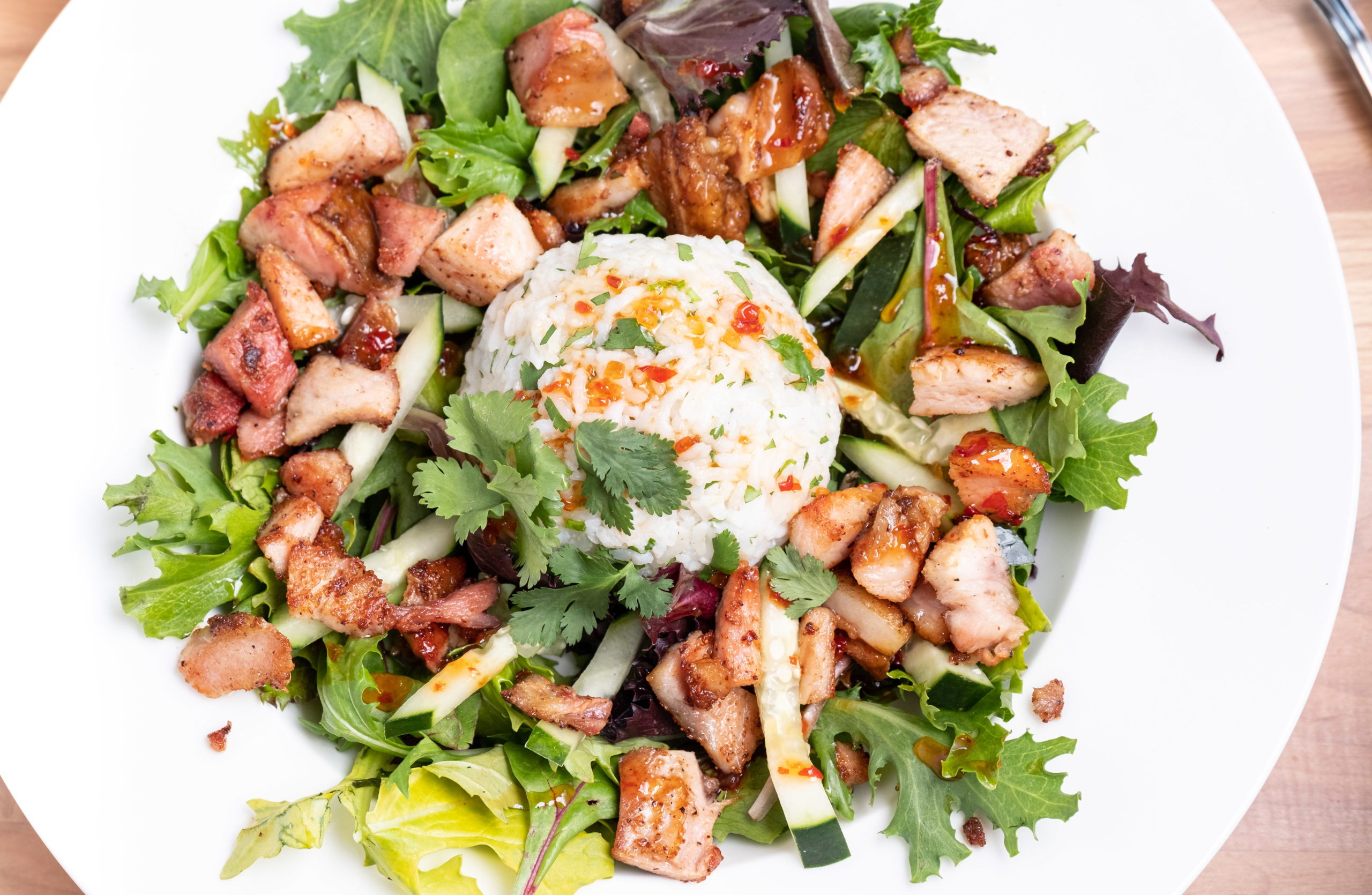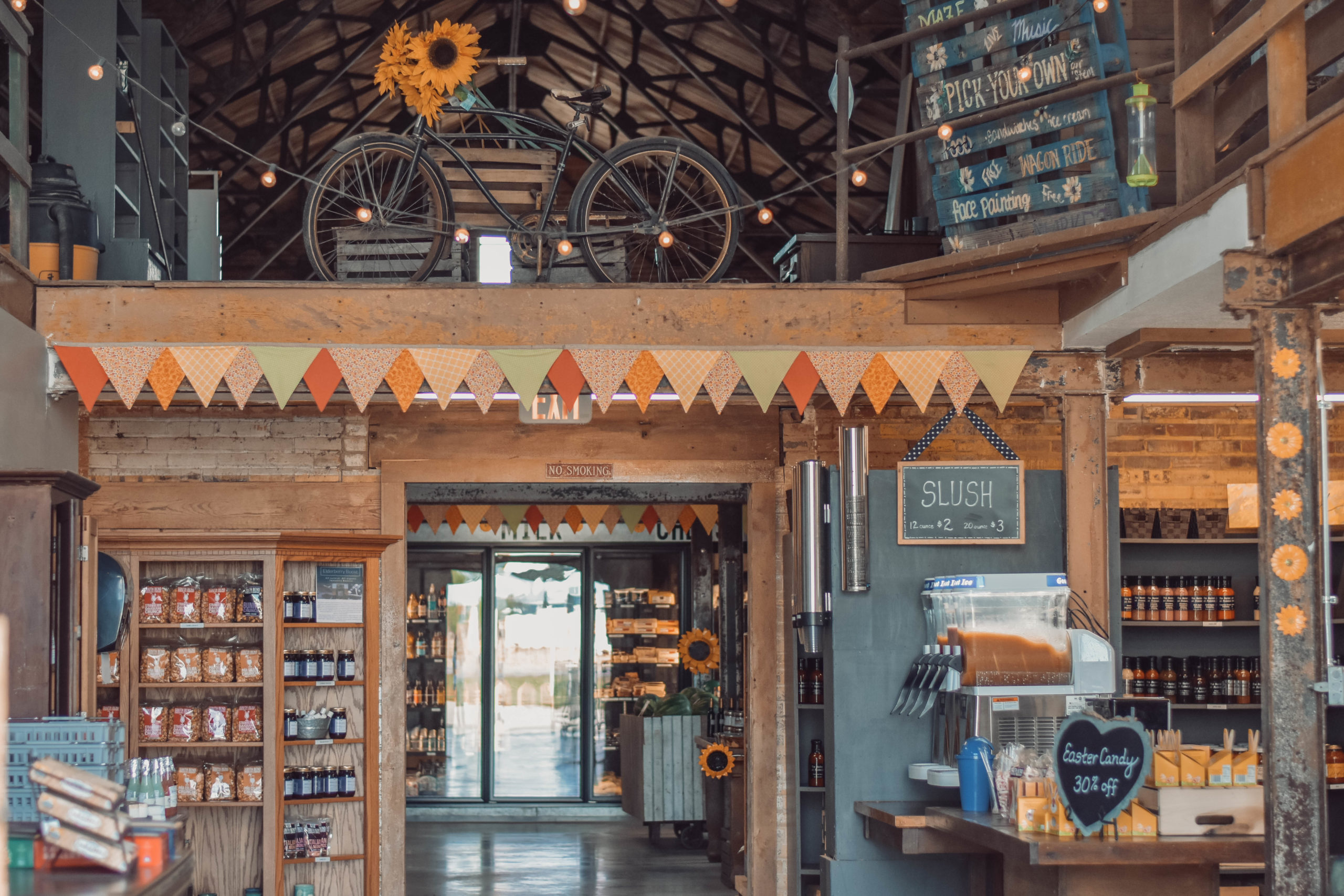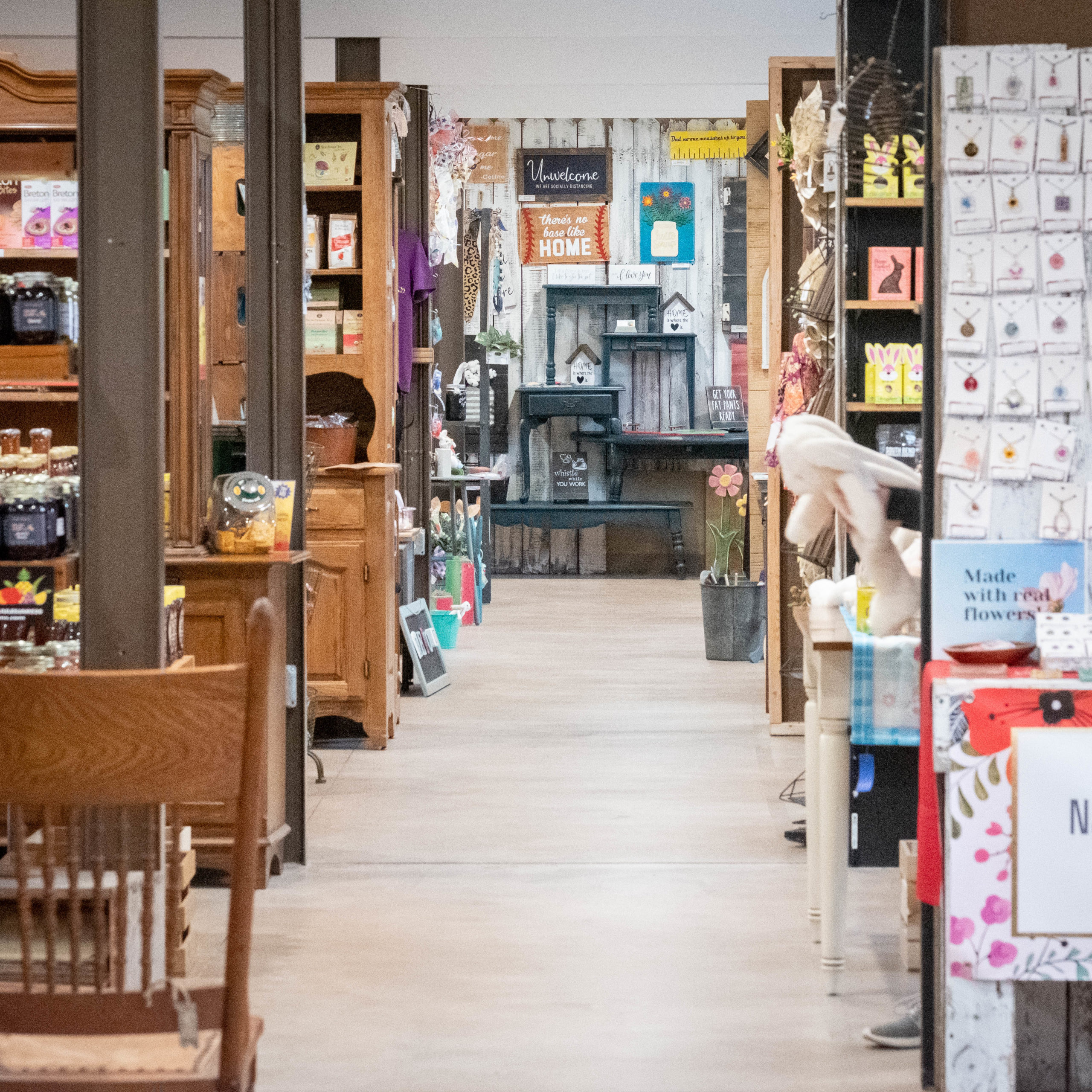 Home Slide - 1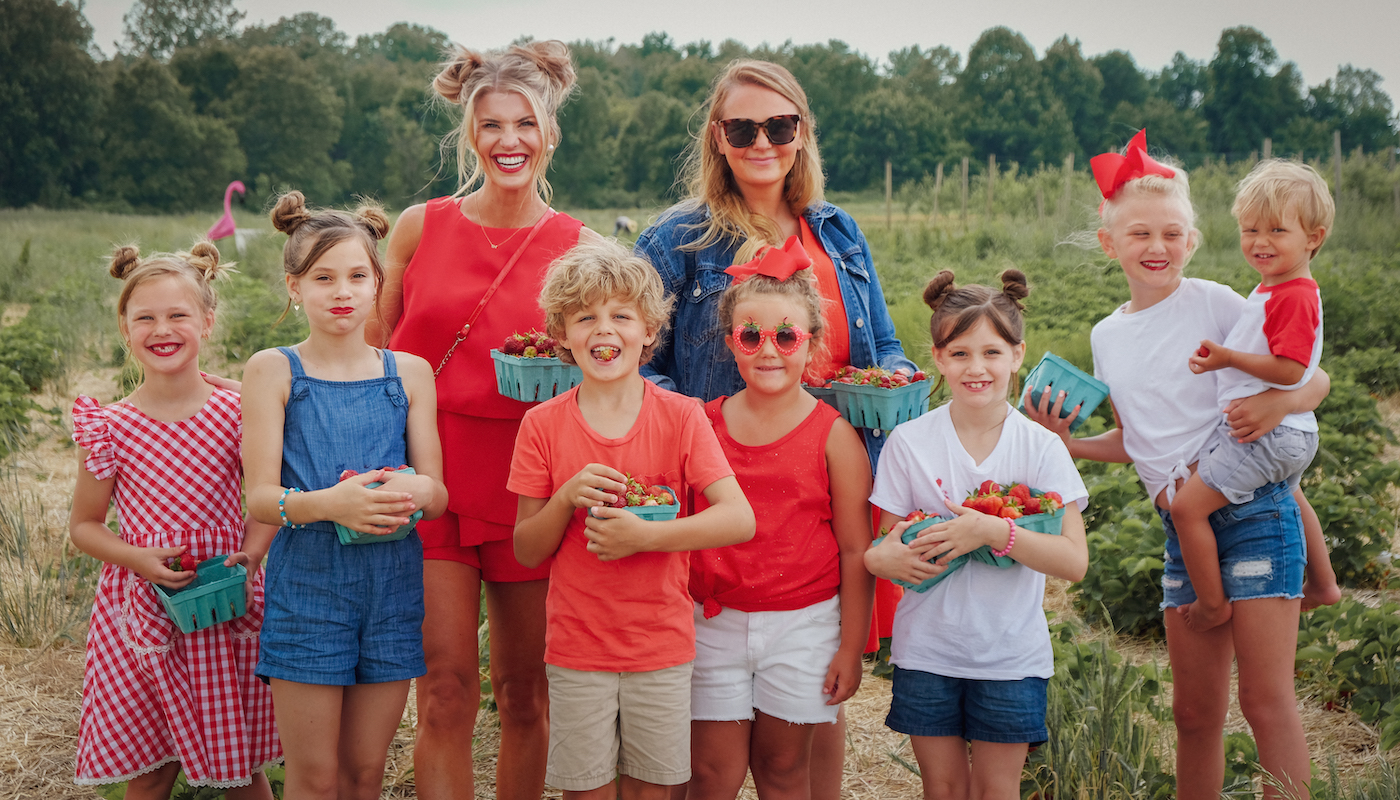 Home Slide - 1
Now Open for the summer
Plants, Seeds, Hanging Baskets, and More
Home Slide - 1
Beginning July 7th. Signups now open!
Home Slide - 1
Enjoy some good food and a welcoming space!
Home Slide - 1
Now Open Year-Round
Shop unique grocery finds and Ohio-made products
Home Slide - 1
join us for seasonal shopping at
60+ vendors | Decor and Gifts
Your day trip location, just up the road.
---
At the Pickwick Place, we know you're looking to live your best. We all love finding that fun spot, close to home, that actually leaves us feeling better. Something worth packing up the whole family, or gathering up some pals. And, not those over-commercialized options that leave you feeling slimy… you're ready for something authentic.
We get it. And it's why our multi-generation family farm saw potential turning a run-down horse farm into a venue for our central Ohio community to enjoy. Since then, we've restored three brick barns, planted acres of U-pick fruits, vegetables, and flowers, and welcomed you all to our home-grown shopping destination, event venue, and restaurant.
Whether it's finding that unique handcrafted item from our vendor stalls, attending a brick-barn wedding, picking something fresh from the plant, biting into a crisp sandwich, or stocking up on your favorite Ohio-made foods, we've loved seeing family after family find their enjoyable day-trip location right here.
When you're ready to find your new day-trip location, we'd love to welcome you just up the road in Bucyrus. Gather up some pals, plan your trip, and we'll see you soon! From our family to yours, welcome to The Pickwick Place!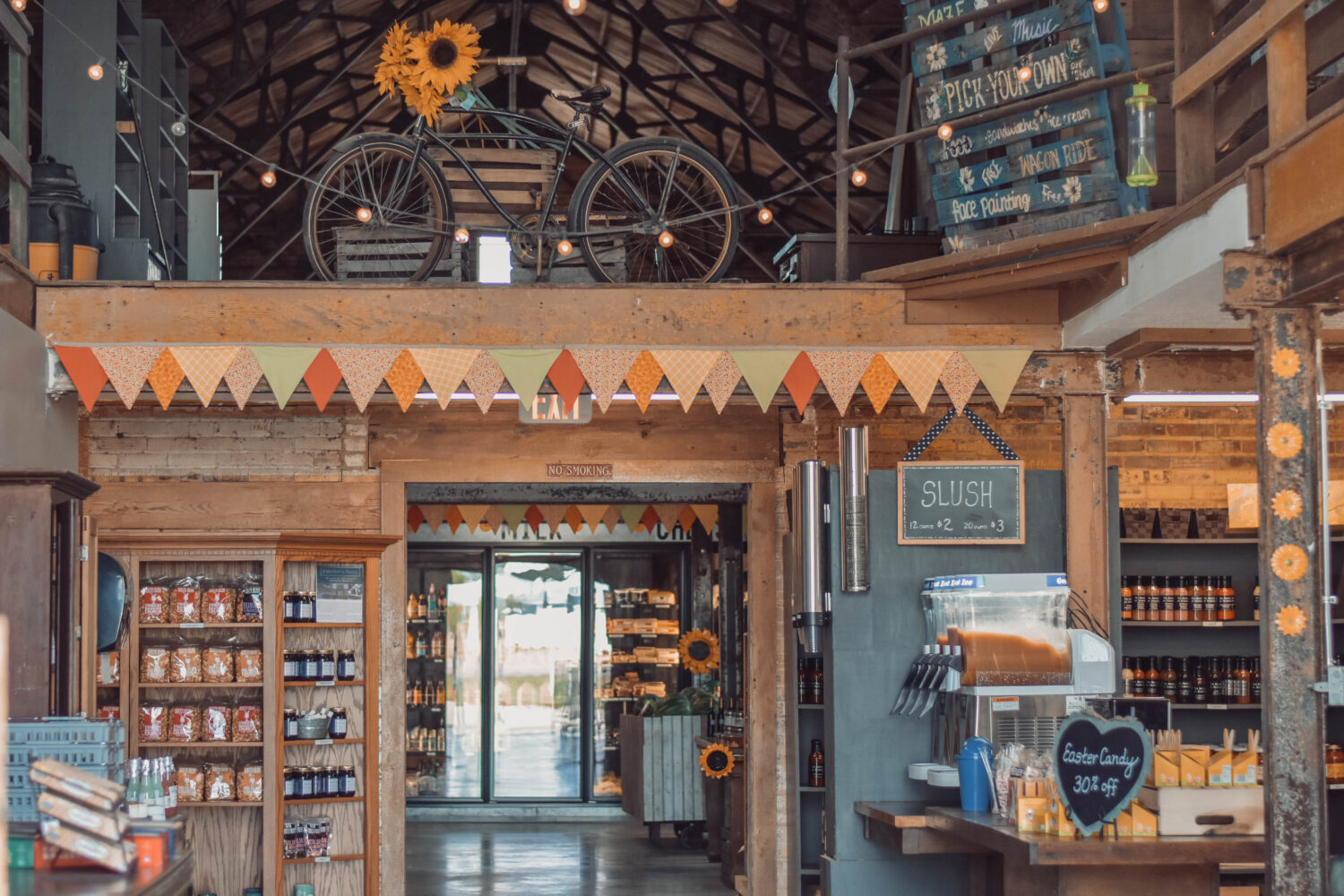 The Market
You deserve to know exactly where your food comes from. That's why The Market at The Pickwick Place provides produce and products primarily sourced in Ohio. In fact, much of the produce on the shelves is grown right here! For a delicious on-the-go meal be sure to stop by the Lunchbox, located next to the Market.
Hours of Operation:

M-Sa 9am-6pm
Sunday 11am-5pm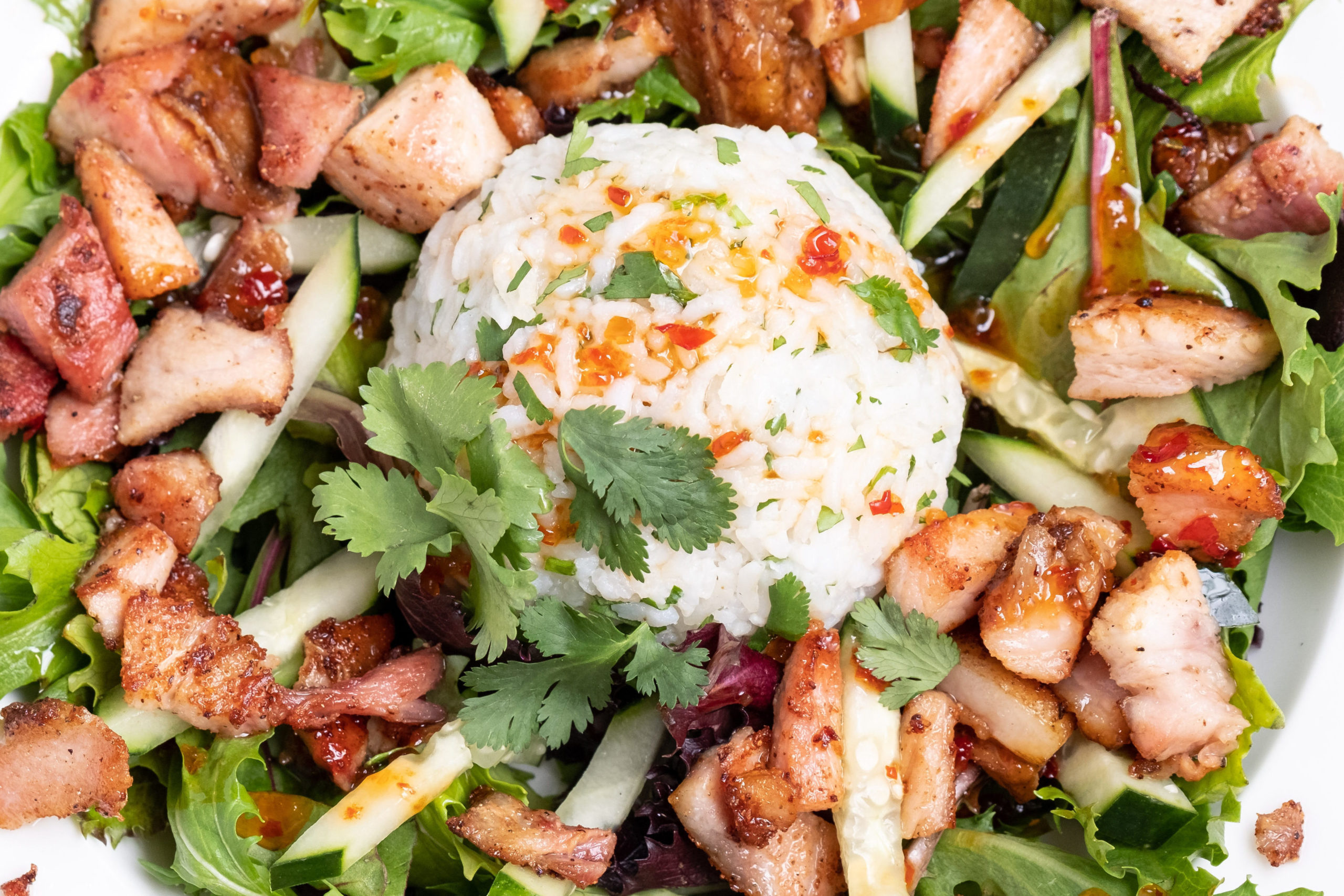 The Cafe
Join us for some good food in a welcoming space! Come hungry on your next visit to The Pickwick Place for breakfast and lunch in our new cafe space, attached to The Market (North Building). Find salads, sandwiches, baked goods, and more plus seasonal items throughout the year.
Hours of Operation:
W-M 8am-3pm
(closed Tuesdays)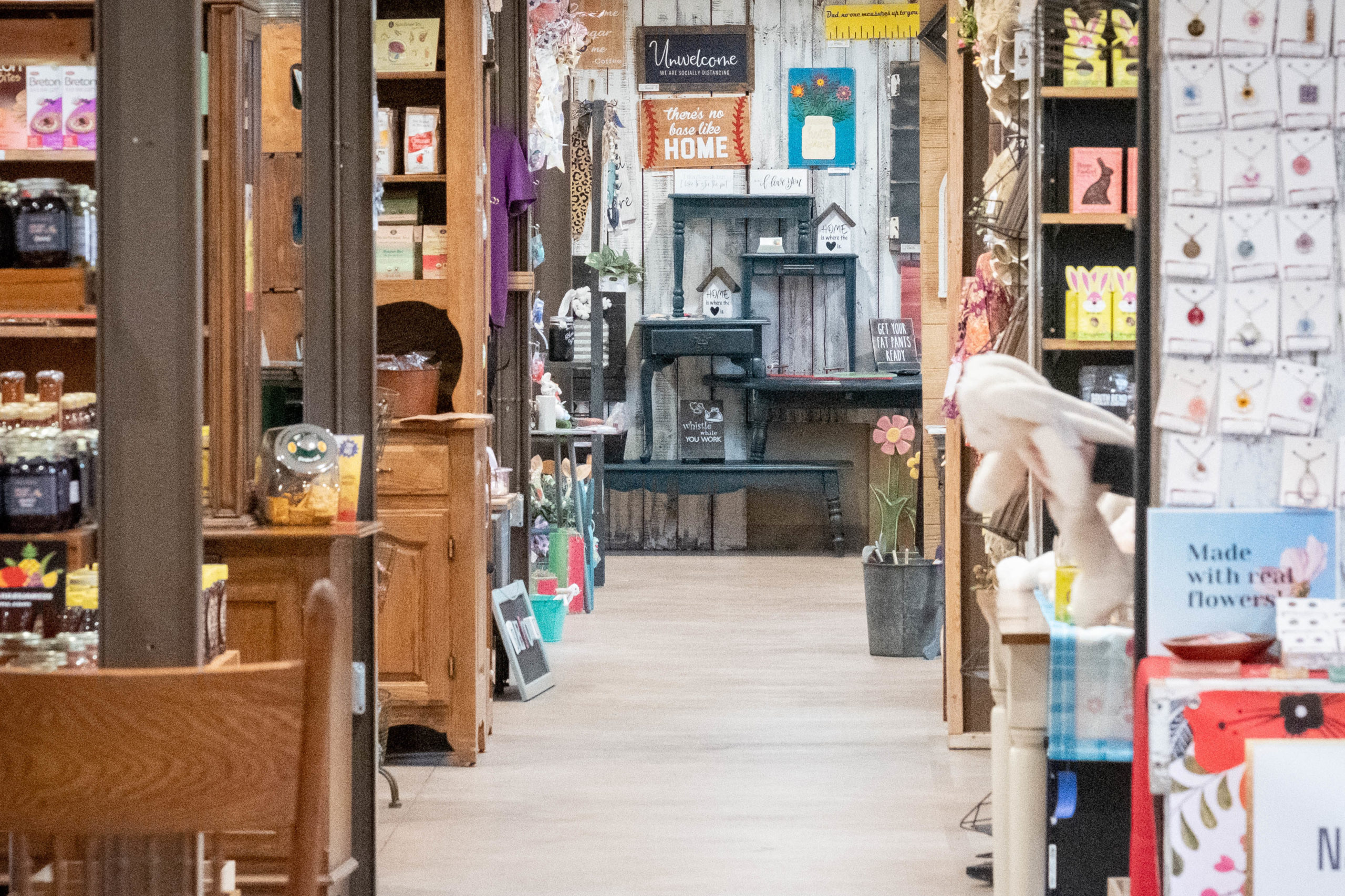 The Stalls
Imagine a place where you can find a wide array of handmade goods created by Ohio artisans, vintage items, and unique gifts, all under one roof. Welcome to The Stalls at The Pickwick Place! Whether you are looking for a special gift or planning a fun trip with friends, you will not be disappointed when you visit The Stalls.
Hours of Operation:
M-Sa 9am-6pm
Sunday 11am-5pm
2023 Events & Seasonal Activities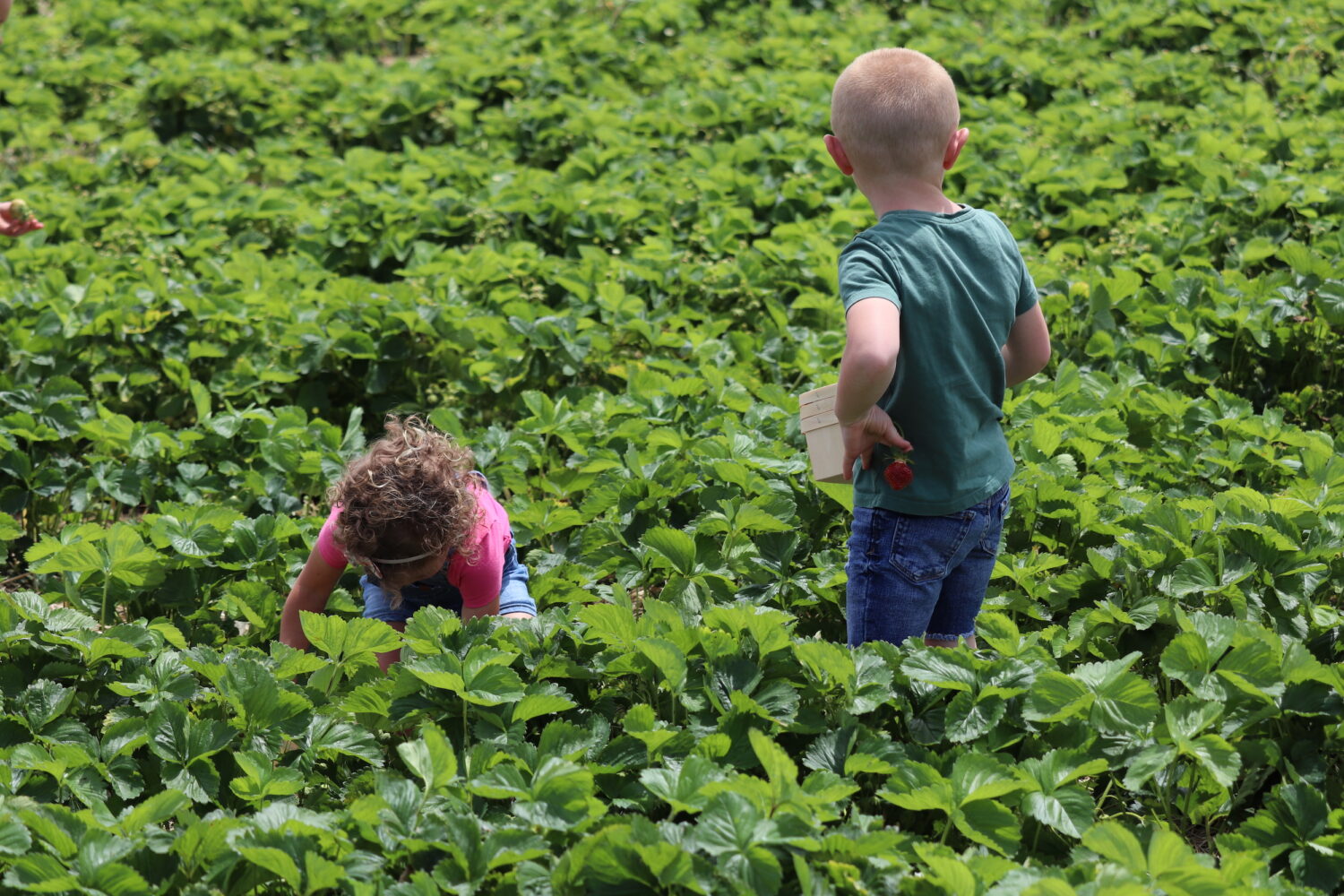 Strawberry Jamboree
June 9-10, 16-17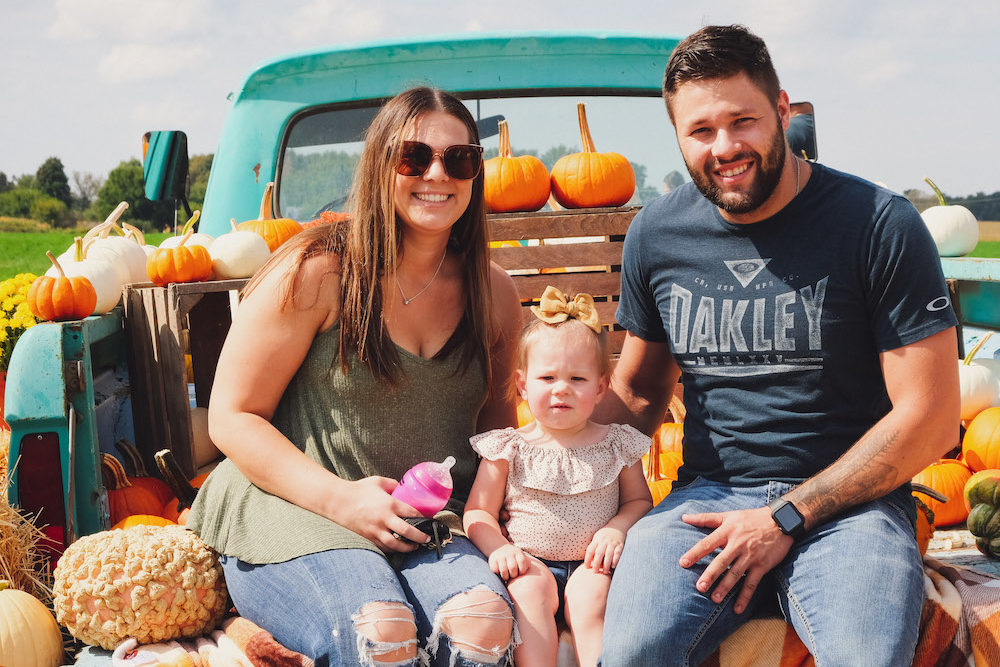 Flannel Fest
September 16-17, 23-24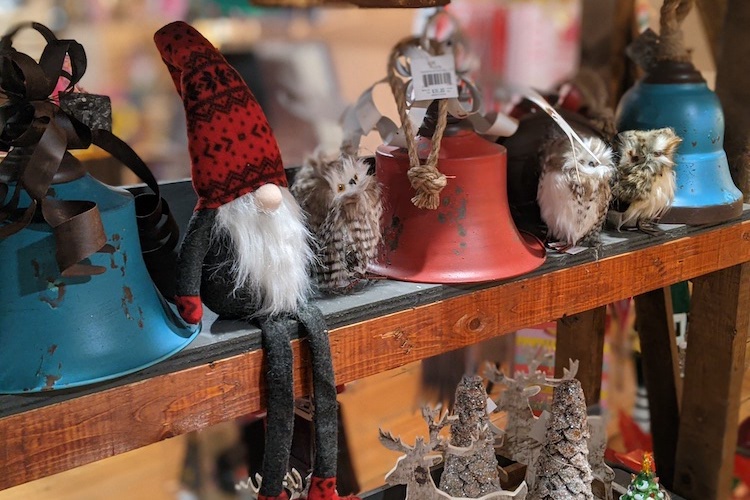 Deck The Stalls
November 3-4, 10-11
🎉 2023 Season Kickoff May 13*
Kicking off the 2023 season with some extra fun on the property

🍓 Strawberry Jamboree June 9-10, 16-17*
U-pick strawberries, sweet treats and farm animals on this fun early-summer event

Tickets now available here!

🍓 U-Pick Strawberries: approximately the first three weeks of June*

💐 U-Pick Flowers: July through September*, hosted by The Ohio Flower Girls.

🌻 Sunflower Festival August 4-5, 11-12*
Sunflower fields, u-pick flower patch, photo ops and more during summer bloom

🍎 U-Pick Apples: approximately the second week of September through October*

🍂 Flannel Fest September 16-17, 23-24*
All things fall-fun during peak harvest season here at Pickwick, including the fall activity area with our corn maze and apple cannon.

🎃 Fall Activity Days: Join us Saturdays and Sundays in October* with the activity area open, including the corn maze and apple cannon.

🎁 Deck The Stalls November 3-4, 10-11*
A kickoff to the holiday shopping season, with The Stalls loaded up for these event dates!