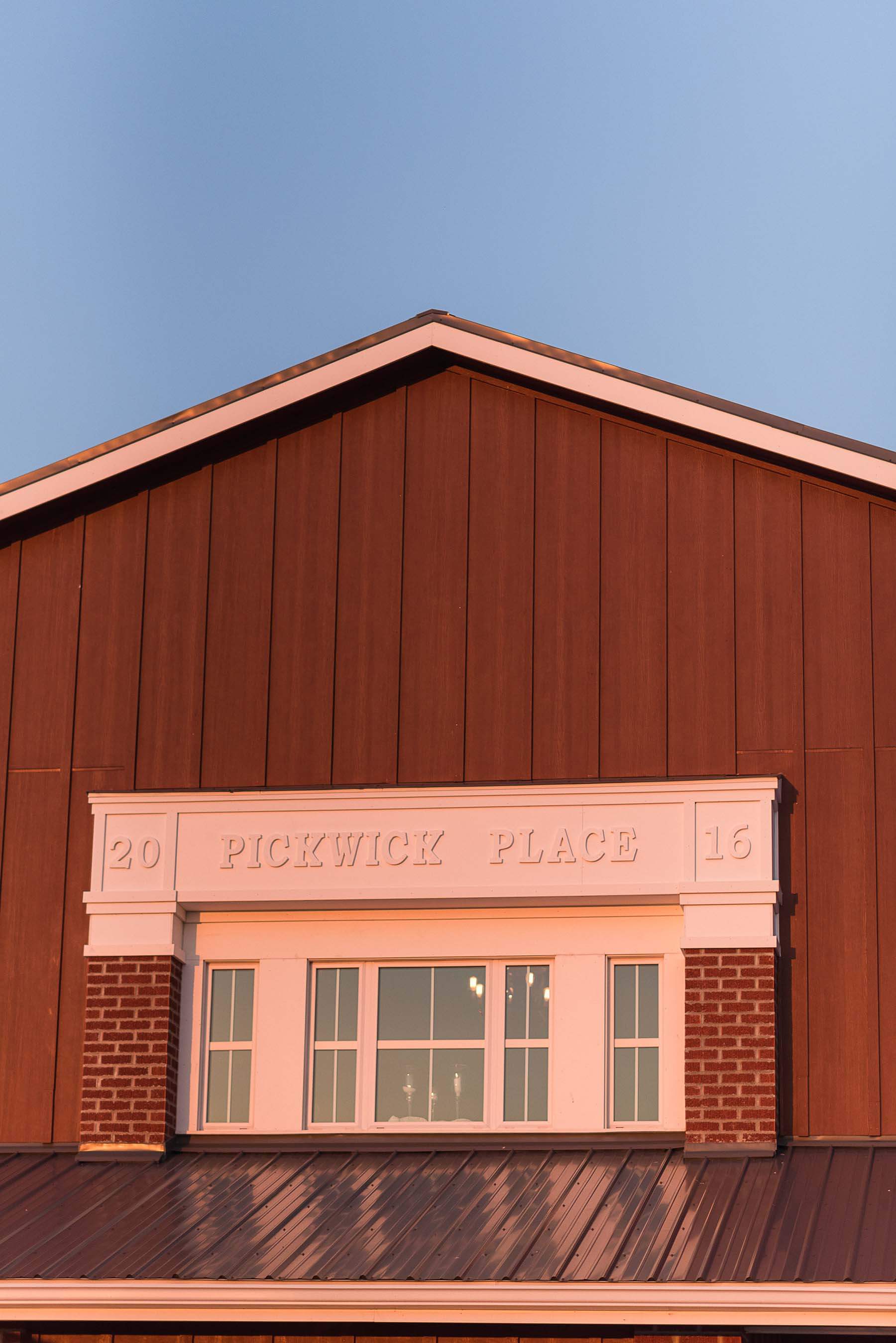 It began with a spark of inspiration and ignited into something much bigger than anything we had imagined.
In many ways we have a 16 year old to thank for everything The Pickwick Place has become today. You see, it all started back in 2014 when soon-to-be sixteen year old, Ethan Stuckey, asked his parents for a half acre of land. The Stuckey's are longtime dairy farmers and Ethan grew up on the farm, but thanks to a little nudge from his brother, Ethan knew he was called to plant an orchard. To do this, he needed land.
Fast forward a few months and not only did Ethan get his ½ acre but about 39.5 more when his parents purchased 40 acres and 3 run-down brick barns at the site of the former Chuck-Walt Farms (later named Pickwick Farms).
The Stuckey's knew they couldn't go on this crazy adventure on their own! So through many prayers and timely conversations they invited Greg and Rose Hartschuh as well as Chris and Andrea Schimpf to become partners. Seeing the same potential as the Stuckey's, both couples said yes, and everyone quickly began dreaming up plans for the space from there!
We all quickly realized very early on that this project was (and continues to be) so much bigger than any of us. What started as a nudge between brothers become a full flame of inspiration. Combine that with God's timing, connections, and relationships, and here we are today. Where it will lead in the future, we can only imagine, but we want to say a massive THANK YOU to everyone who has believed in us and supported us along the way. Everyone who walks through one of our barn doors is part of our family, and we can't wait to meet you!
Sincerely,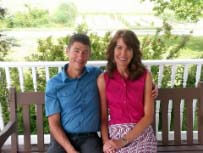 The Stuckeys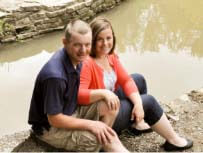 The Hartschuhs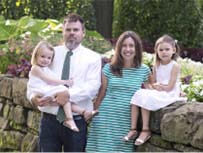 The Schimpfs
History of the Barns
The farm's founder, Charles Michael was a dairyman through and through. His prized top-producing cows put his farm, and Bucyrus, on the map. He died in 1921, leaving his farm to his two sons, Charles (Chuck) and Walter (Walt). The two operated Chuck-Walt Dairy after their father's passing. But Walt also held top-management positions in the corporate world and developed a deep passion for horse racing. In the early 1950's, Walt gained full-ownership of the family farm, and changed the name to Pickwick Farms. The dairy cattle were sold and Standardbreds soon filled the pastures.
Stephan Smith, a star race horse, was the farm's prize stud. Stephan Smith's success led to the farm successfully experimenting with artificial insemination of mares, nearly unheard of at that time. Their work produced double the offspring of an average sire and won worldwide acclaim for Pickwick Farms. Over time, the horses left and the barns were basically abandoned. We are honored to be able to honor the heritage of this space and bring new life to the farm and to introduce our guests to a little piece of history, right here in Crawford County.
See the Transformation
Three Barns. One Pickwick Place.
The Pickwick Place is a destination, a place to stop and stay a while. If you're from this community, then it is a place to run into your friends and neighbors. If you are from out of town, then it is a place to connect with nature and learn about where your food comes from. Either way, we want to get to know you personally. We hope you always find us friendly and welcoming.
The Market: From seed to shelf, find Ohio's freshest produce.
The Loft: Make memories of a lifetime in this special space.
The Stalls: Find one of a kind items from area artisans here.