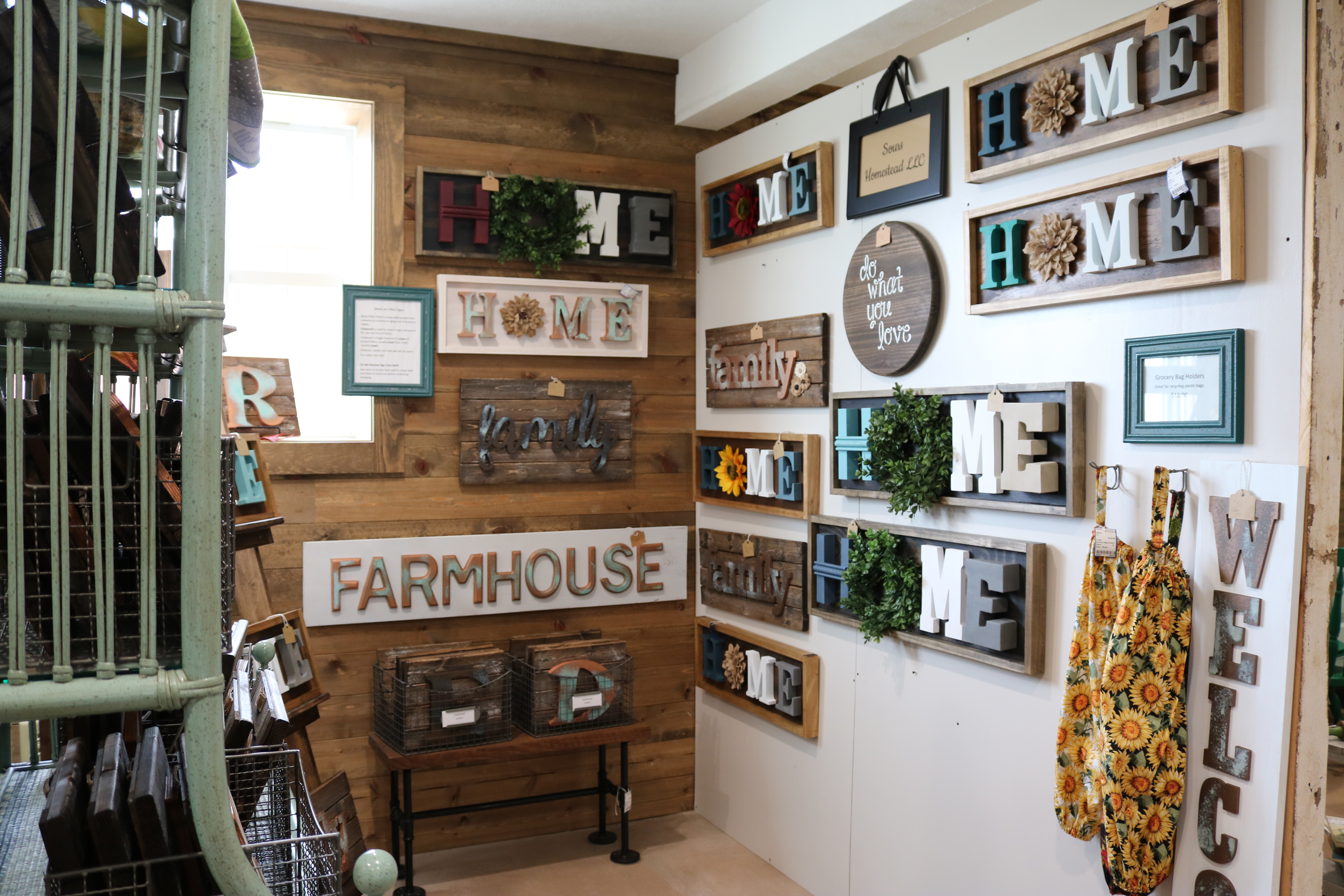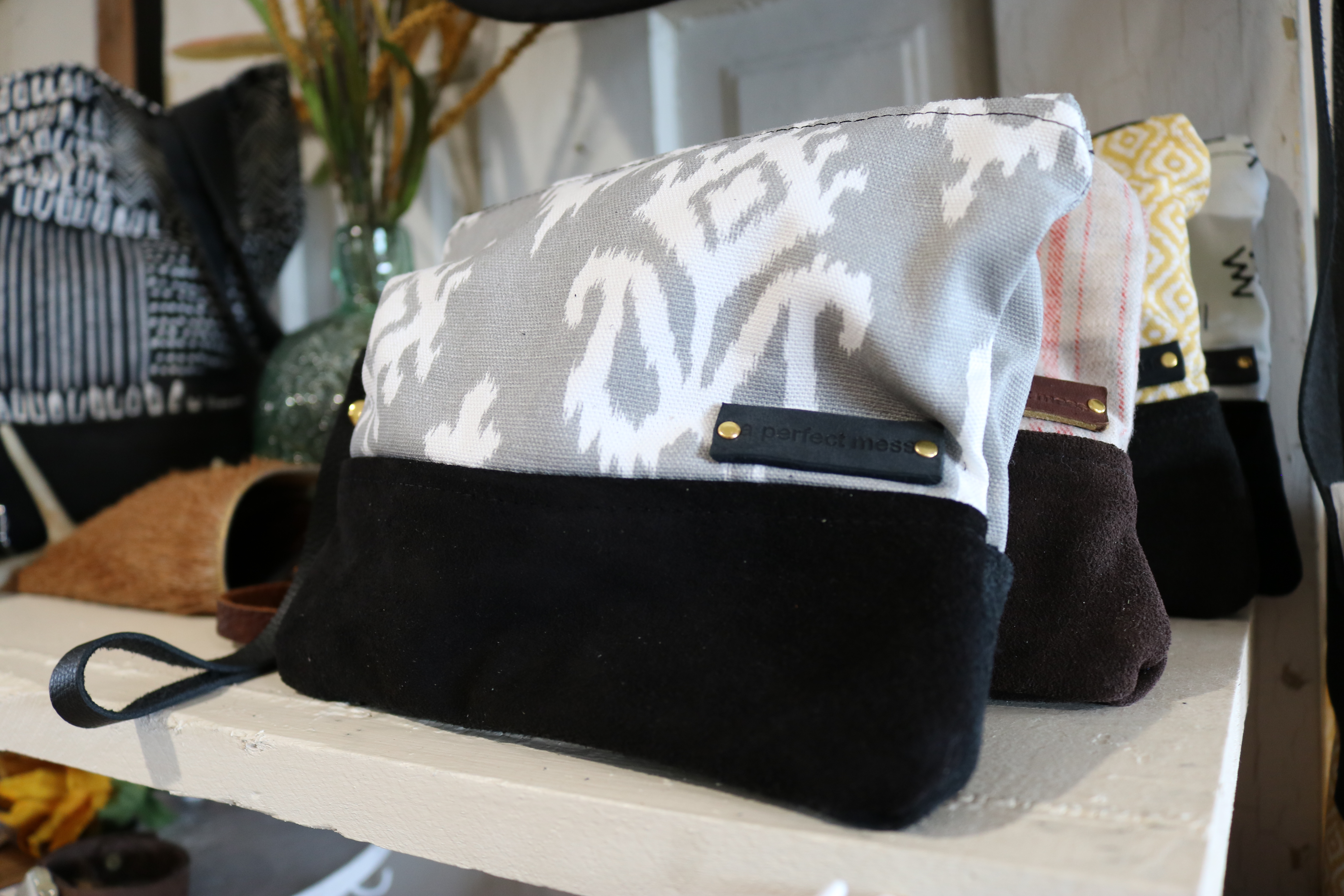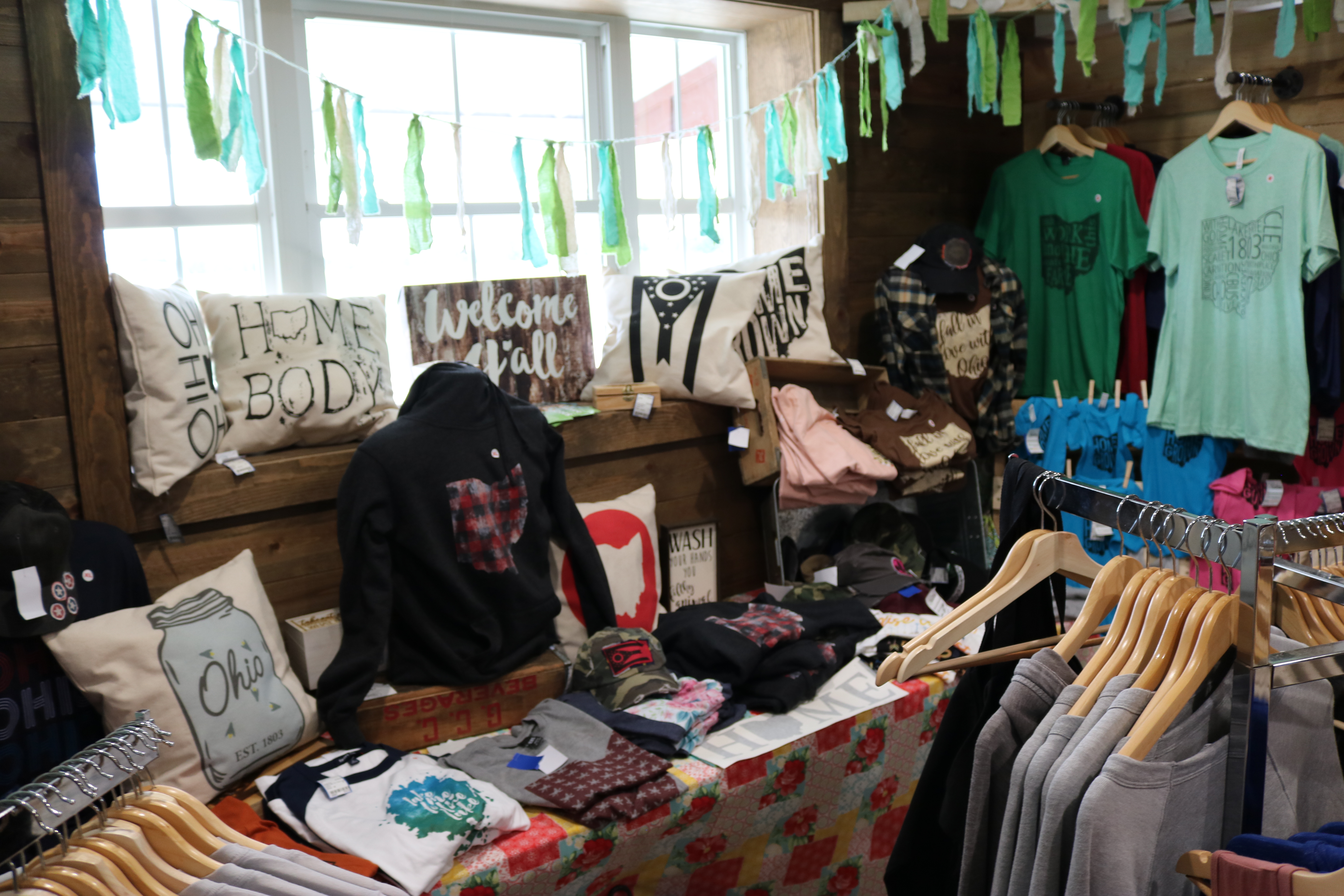 Jason's Creations
Known for: farmhouse decor, signs, wall art, made-to-order barn door tv stands
Little Plum Bowtique/Inspire by Denise
Known for: leather earrings, coffee cups, bows, wine glasses, cozies
Subtile Verse
Known for: inspirational photos with animals, magnets, plaques, t-shirts
Sweetums Signatures
Known for: custom printed apparel (specialty in Ohio designs), t-shirts, sweatshirts, blankets
Precious Memories
Known for: wreaths, everyday & seasonal arrangements, furniture, farmhouse decor
Creative K
Known for: cards, jewelry, crafts & kitchen towels
Nature Jewelry by Susan
Known for: resin flower handmade jewelry
Tina's Treasures
Known for: handmade pottery, bowls, cups, plates
Christy's Quilts 'N More
Known for: hand made hanging kitchen towels with potholder, boo boo bags, pillow cases
Yard Art & More
Known for: seasonal hand painted wooden garden stakes, garden signs
Lincoln Ladies
Known for: seasonal & everyday stained glass
Handcrafted By Heather
Known for: seasonal & everyday wreaths, arrangements, decor
Sanderella's Designs
Known for: quilts, repurposed pillows, animal pillows
Fran's Cards
Known for: Embellished handmade cards for all occasions.
Deer Camp Flags
Known for: Wooden, painted USA Flags. Indoor or outdoor use.
Glamtiques
Known for: antiques & painted furniture, farmhouse decor, dixie belle chalk paint
Sours Homestead LLC
Known for: unique wooden signs painted to look like metal farmhouse style
Simply Susans
Known for: furniture, signs, shirts, home decor, mugs, thermal cups
Eats & Events by Emily
Known for: wreaths, everyday & seasonal arrangements and blankets.
The Farmhouse Collection
Known for: signs, furniture, farmhouse decor, assorted quilts, wreathes, decorative shutters
Kountry Road Kreations
Known for: farmhouse signs, faux antiqued farmhouse industrial furniture
Back the Lane
Known for: handmade candles & air fresheners

Denie's Sweet Oasis
Known for: homemade baked goods including cakes, cookies, pop tarts and more

Tonya's Creations
Known for: everyday & seasonal home decor, outdoor decorations, solar lights
Intended – Natural Skin Care
Known for: face scrubs, lip balm, face mask, hair mist
Trophies & More
Known for: custom engraving, keepsakes
Bonnie's Cupboard
Known for: seasonal home decor
Unique Designs
Known for: painted & lighted bottles and glasses
Lesturns
Known for: handmade pottery, wooden bowls
Conley's Creations
Known for: handmade ceramics, ornaments
Off the Beaten Path
Known for: rocks, crystals, geodes, jewelry, incense
The Market at Pickwick Place
Known for: jams, maple syrup, honey, candy, ground coffee, soup mix
Shutterbug Junction
Known for: angels, farmhouse decor, pip rings, cotton willow wreaths, ornaments
Junk Farey Julz & 2 Begin Again
Known for: jewelry & boutique items, hats, dresses, kimonos, baby clothing, distressed flannel
Rose Leaf Flowers
Known for: fresh flowers, succulents, home decor, wreaths
Stoneking LLC
Known for: clocks, air plants with everyday and holiday plant holders
Beyond Books
Known for: handmade book art designed from cut out book pages
Baby Bundles
Known for: bibs, bags
Martha's Marbles & More
Known for: unique jewelry and more
Somewhere in Time
Known for: Repurposed themed windows, cozy corn bags, microwave heating bags, door hangers, & house leaners
Keith's Creations
Known for: painted slate wall hangings, dog leashes & collars
Hartware
Known for: no slip headbands, hair accessories
Uniquely Us
Known for: blending one-of-a-kind pieces with repurposed furniture
Boutique
Known for: women's tops, kimonos, sweaters, handbags, jewelry, lotions
Lovely Treasures
Known for: cutting boards, wine holders, puzzles, Longaberger baskets, assorted gifts
Stardust
Known for: decorative windows, metal yard art, pinwheel spinners, socks, note cards, journals
Farmhouse Charm
Known for: t-shirts, baby onesies & bows, leather earrings, signs, home decor
Iron Crown Workshop
Known for: stones, rocks, fossils, paintings, jewelry
A Perfect Mess
Known for: hand bags, leather jewelry, key chains, necklaces, hats
Be You
Known for: zand skirts, winter hats, jewelry
Weather Vanes
Known for: weather vanes
Britt's Baubles
Known for: prim decor, pip rings, fairy gardens, wind chimes, yard stakes
Anglers & Explorers Hat Co
outdoor Ohio ball caps & hats
Tonya's Creations
Known for: everyday & seasonal home decor, outdoor decor, solar lights
Buckeyes & Bluegrass Antiques
Known for: antiques & crafts, furniture, home decor, page print cards

Karen's Antiques
Known for: collectibles, pottery, cast iron skillets, candles
Black Giraffe Antiques
Known for: antiques, re-purposed items including shutters, gas cans, metal toys, milk bottles
Kent's Antiques
Known for: furniture, copper ladles, chairs, vintage items