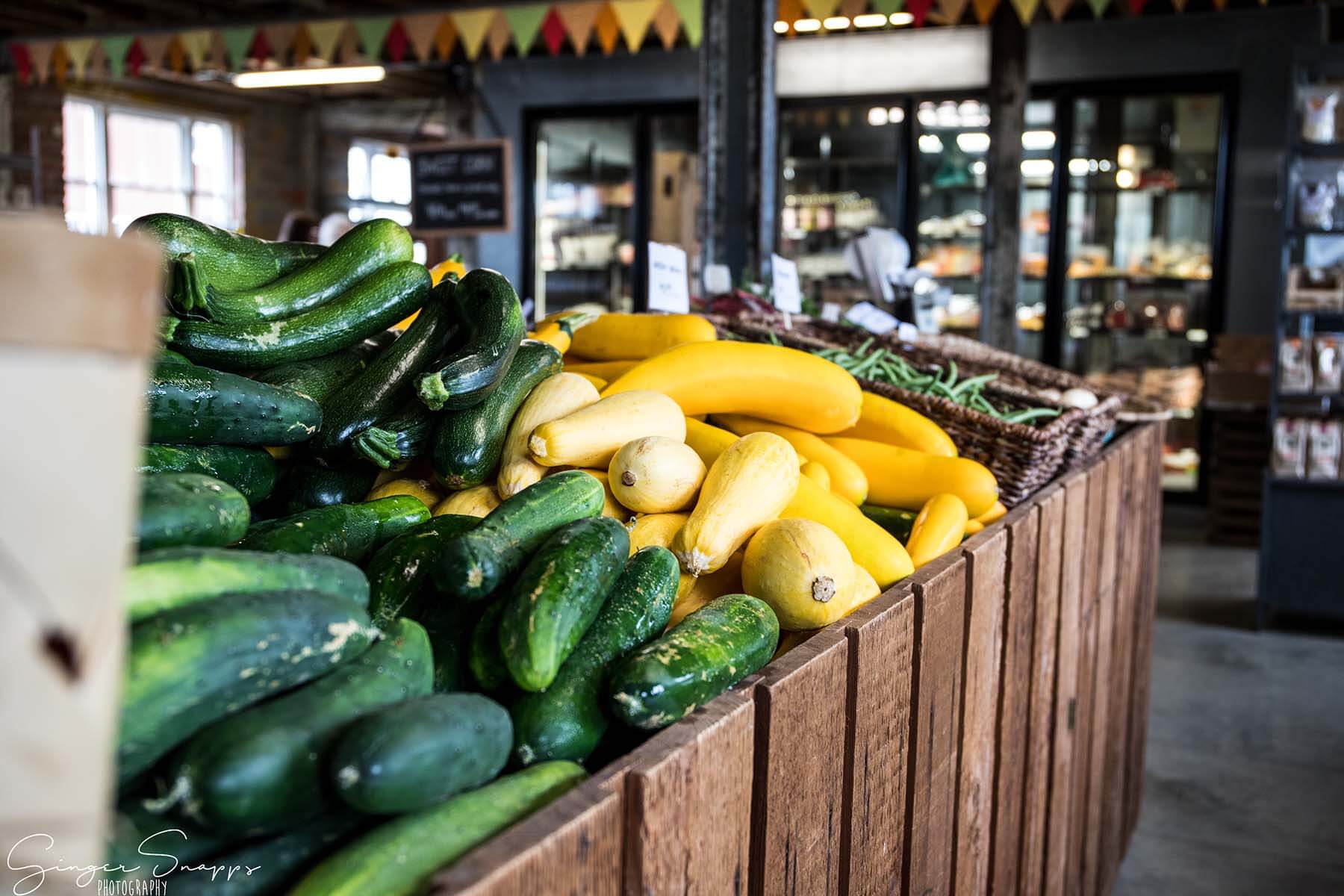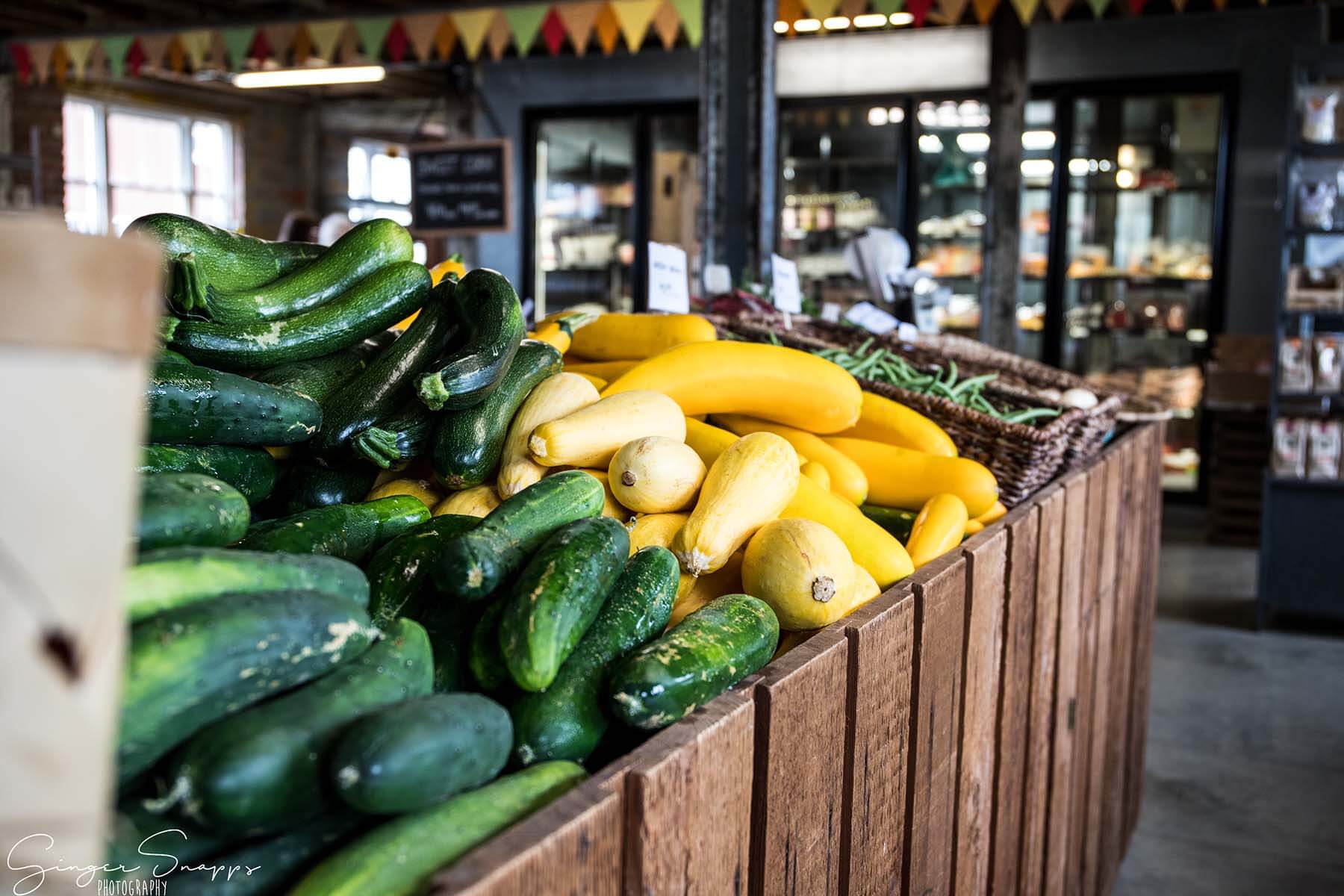 Deliciously Local Products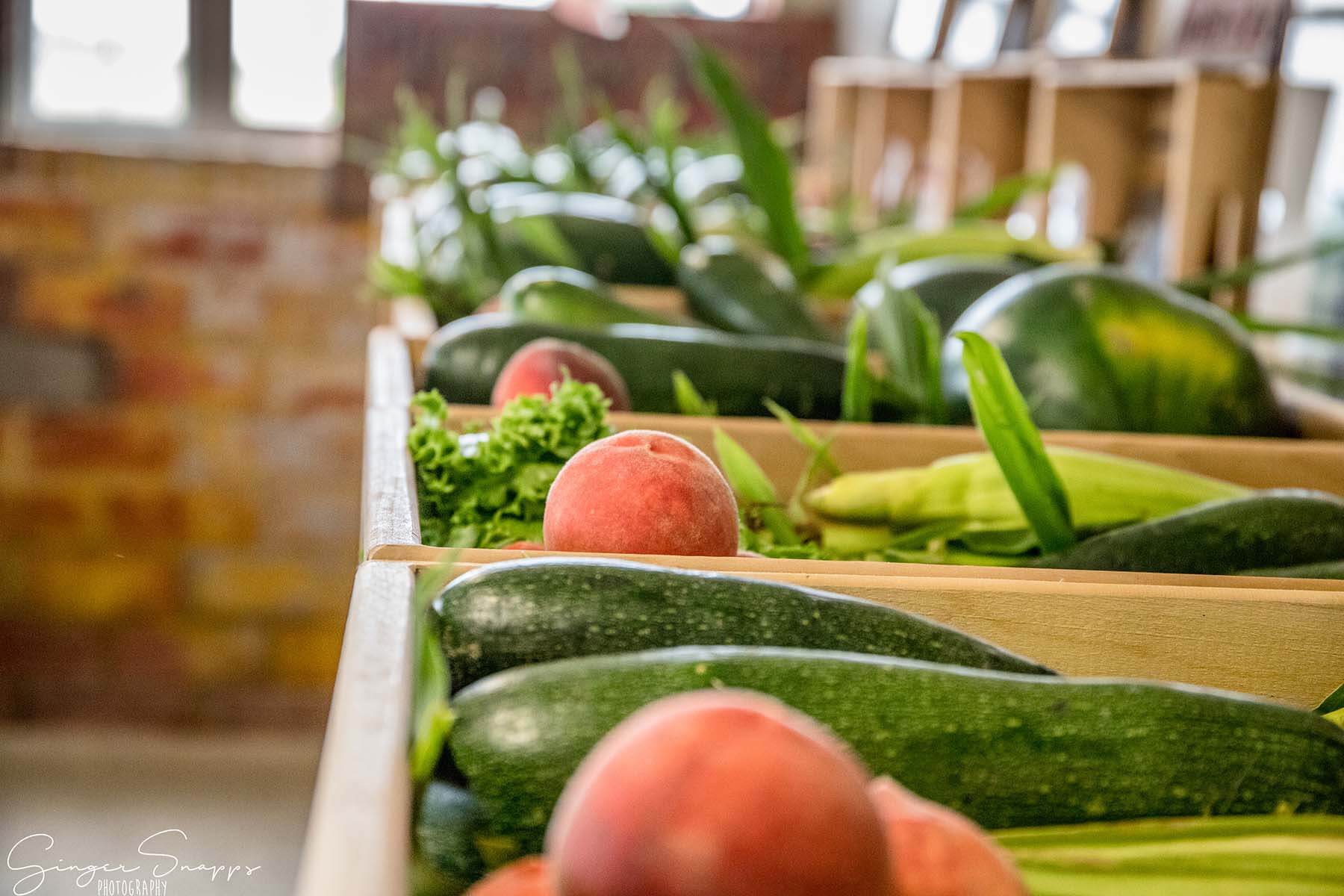 Busy Schedule? No Problem!
Check out our market crate program for weekly fresh produce and recipes.
Upcoming at The Market
1875 North Sandusky Avenue
Bucyrus, OH 44820
Hours
Monday-Thursday: 9:00am-6:00pm
Friday : 9:00am-9:00pm
Saturday: 9:00am-6:00pm
Sunday: 11:00am-5:00pm
The Lunchbox Is Open!
Thursday – Sunday
The Lunchbox is back open, with some delicious new menu items! Click HERE to view more.
Outdoor Yoga
Saturdays
Join instructor Kay Smith every saturday morning from 9:30 to 10:30 for some outdoor yoga! Only $8 per session!
What People are Saying…
The staff is always so polite, friendly, and makes sure that one finds everything they're looking for.
Love this place!! Plan to visit again very soon!! Worth the drive!!
Cute market with fresh quality produce at a fair price!
Always friendly, and helpful with any questions!
Fresh Produce of the Month
July
---
Featured Products

Brokensword Apiaries Honey
Tasteweaver Sauces & Dips
Tuarto's Infused Oil & Vinegar
Pickwick Apple Cider Mustard
Some FAQs about the Flower Field Photography Season Pass
Who needs to purchase the pass?
We ask that any professional photographers hoping to use our field for sessions this year would purchase our photography pass.
How much does the pass cost and how long will it last?
The $50 pass is a one time purchase good for the rest of the year.
When can I use the pass?
The pass allows photographers access to shoot sessions in our field during business hours. If you would like to use the field outside of regular business hours, just give us a call or send us a message on Facebook to let us know.
Where should I present the pass when I arrive?
You are not required to check in anywhere when you arrive, but we will be doing random pass checks, so please have a digital or physical copy ready to present.
If I am not a professional photographer and just want to take photos for a family member or friend, do I need a pass?
Only professional photographers being paid for sessions are asked to purchase the pass. Families and individuals taking personal photos are not required to purchase the pass.