The Lunchbox is closed for the season
1875 North Sandusky Avenue
Bucyrus, OH 44820
Hours
Will reopen in May of 2021. See you soon!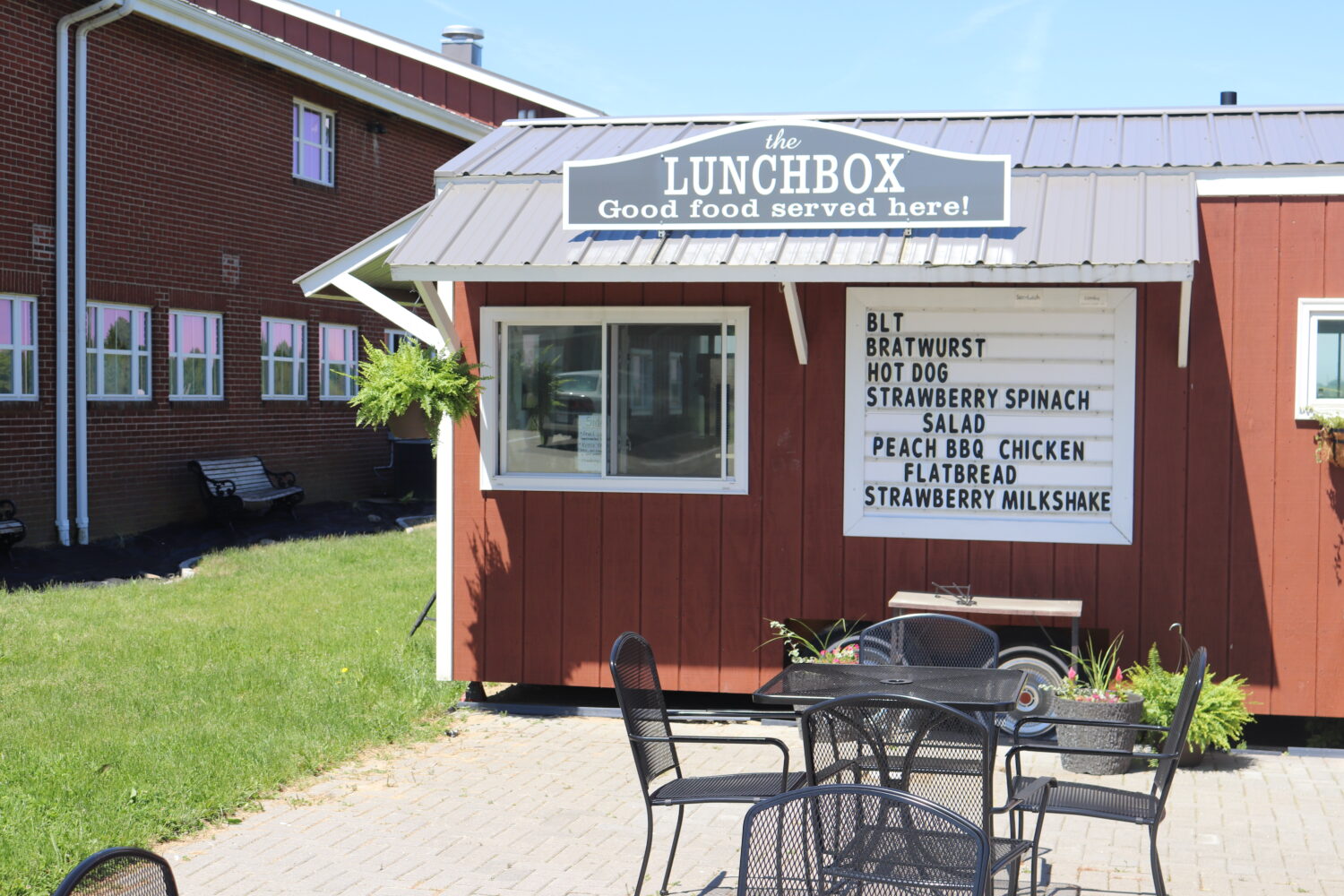 What's being served at The Lunchbox?
Italian Sub
Sliced ham, salami, pepperoni, provolone cheese with fresh lettuce & tomato, with our homemade Italian spread on a hoagie bun
$5.50
Orange Cranberry Club
Ham, turkey, bacon, cheddar cheese, and lettuce, with an orange cranberry sauce, on homemade croissant
$5.50
Pesto Turkey
Turkey Deli Meat, provolone cheese, and lettuce with a pesto mayo on homemade bread
$5.50
BLT
With either mayo or basil mayo
$6.00
Bratwurst
Carle's original bratwurst
$4.00
Beef Hot Dog
With selection of Ketchup or Mustard
$3.50
Pickwick Grilled Cheese
Cheddar Cheese, Zucchini relish, onions, bacon, and tomato on homemade bread.
$6.00
Apple Butter BBQ Pork
Shredded pulled pork with our apple butter BBQ sauce on your choice of wheat beer stout bun or flatbread. Served with a side of coleslaw
$6.50
Apple Pecan Salad
Sliced apples, candied pecans, with your choice of bacon or chicken and our red apple vinaigrette dressing.
$6.50
Chicken Salad Sandwich
Chicken, apples, dried cranberries, and sliced almonds. Served on a croissant
$6.00
BBQ Pork Grilled Cheese
Apple Butter BBQ pork with cheddar cheese and caramelized onions grilled on sourdough bread.
$6.00
Milkshakes
Apple Pie, Chocolate, Vanilla, or Oreo.
Sides
Applesauce, Coleslaw, Cornbread, BBQ chips, Sea salt chips, Salt & Vinegar chips