The Lunchbox is new & improved for Summer 2020!
1875 North Sandusky Avenue
Bucyrus, OH 44820
Hours
Thursday – Sunday:
11:00am – 1:30pm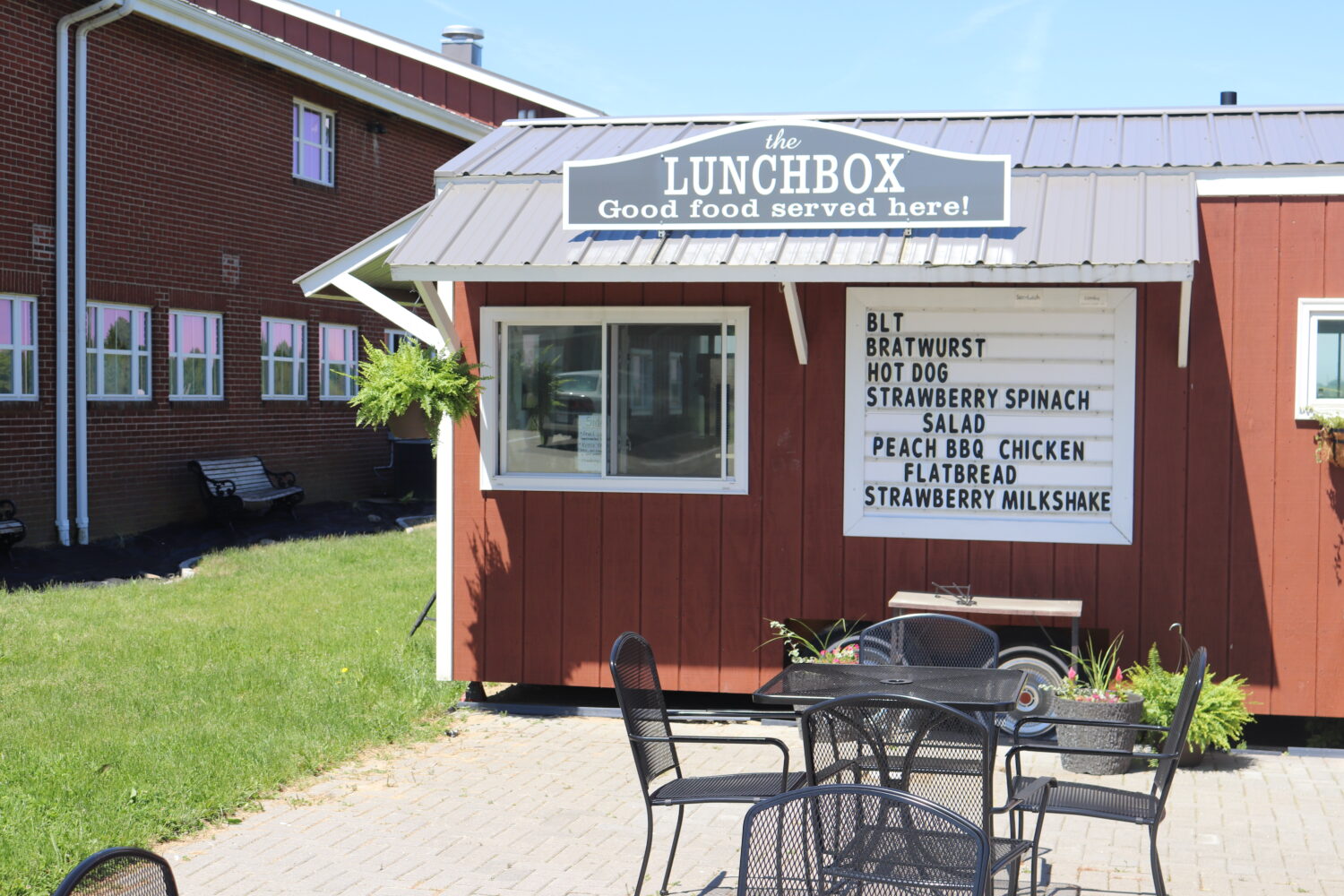 What's being served at The Lunchbox?
Italian Sub
Sliced ham, salami, pepperoni, provolone cheese with fresh lettuce & tomato, with our homemade Italian spread on a hoagie bun
Orange Cranberry Club
Ham, turkey, bacon, cheddar cheese, and lettuce, with an orange cranberry sauce, on homemade croissant
Pesto Chicken
Chicken, Pesto sauce, provolone cheese, and lettuce on homemade sourdough bread
Greek Chicken Flatbread
Gyro Chicken, lettuce, tomato, onion, green pepper, with a cucumber dill spread
Milkshakes
Peach, chocolate, or vanilla
BLT
With either mayo or basil mayo
Bratwurst
Carle's original bratwurst on a pretzel bun, with a selection of Sauerkraut or Onion Relish
Strawberry Spinach Salad
Made with spinach, slivered almonds, feta cheese, and sliced strawberries
Peach BBQ Chicken Flatbread
Southern peach BBQ sauce with grilled chicken, spinach, and cheddar cheese on a flatbread
Jumbo Beef Hot Dog
With selection of Ketchup or Mustard
Chicken Bacon Ranch Grilled Cheese
Cheddar Cheese, Chicken, Bacon, and Ranch on homemade bread
Pickwick Grilled Cheese
Cheddar Cheese, Zucchini relish, onions, bacon, and tomato on homemade bread.