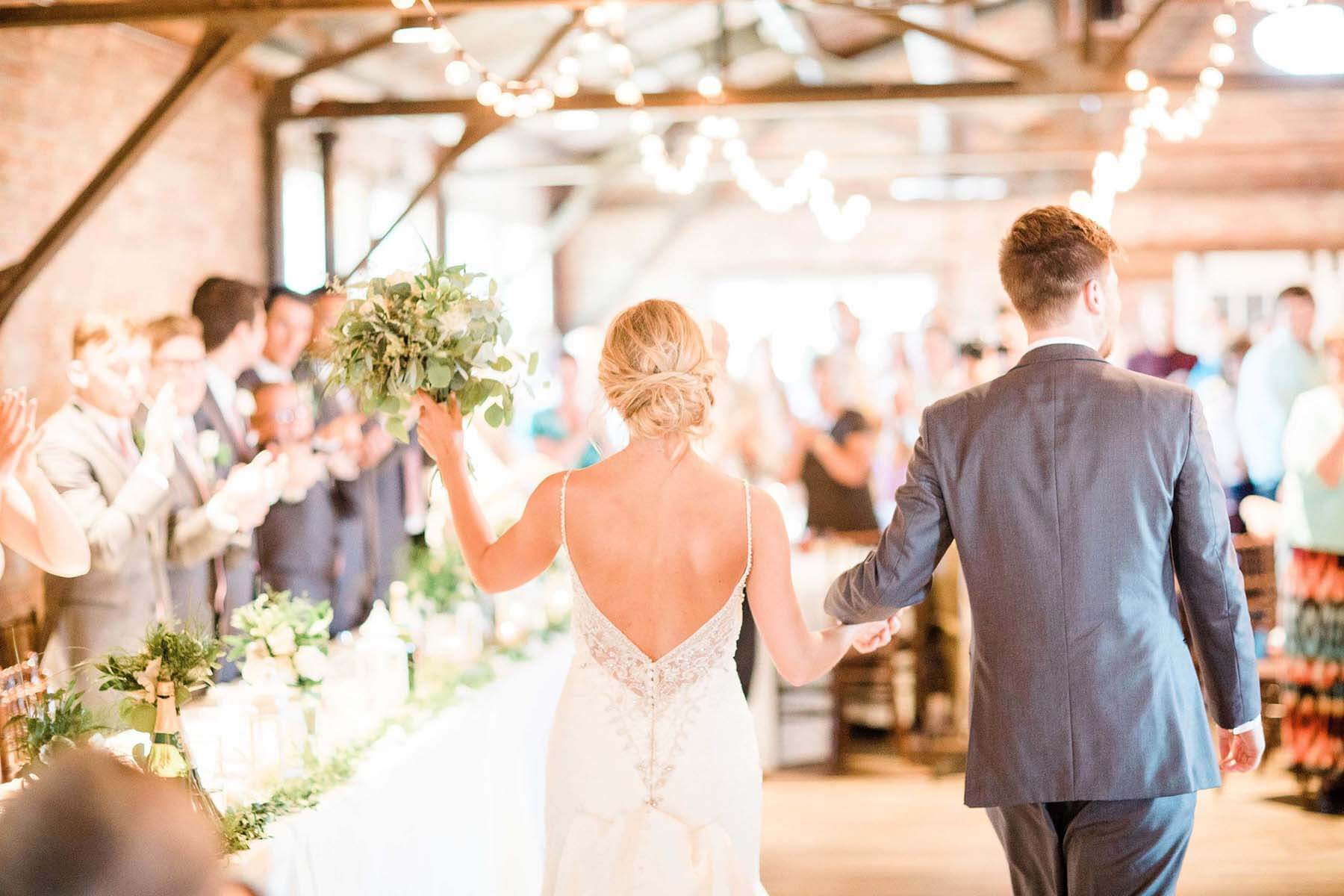 We loved every minute at the beautiful venue. The staff is super helpful and makes sure everything they can control goes smoothly and exactly how you've imagined it. So glad we decided on Pickwick!
— Kelcey A., married 10/18/18
This is a beautiful venue for any event. The staff is very helpful, including their wedding planner. It requires very little decorating to have a venue that will bring oohs and aahs from your guests. If you need a place for your venue, consider The Loft for your first choice.
— Vicki, married 04/22/2017
Wonderful! Our wedding day was flawless.
— Dionne, married 07/28/2018
We were in love with this place the first time we saw it. The pictures online didn't do it justice. We rented the venue for our ceremony and reception. The staff were all wonderful. The day of coordinator definitely kept things on the ball when we were running a little behind for the ceremony. We also utilized their bartender and she was wonderful as well, very helpful.
— Kacie Zehner, married 01/12/2019
Wedding & Receptions
The Loft at the Pickwick place provides a rustic yet modern canvas to help bring your dream wedding to life. With 2 floors & beautiful grounds, The Loft provides every couple with the convenience to host their full day of events from start to finish. Check out the Loft features & resources for a truly worry-free day!
Community Events
The Loft at the Pickwick Place is proud to be a community partner for a wide array of local events and gatherings. We have hosted women's retreats, baby showers, barn dances, bingo nights, craft fairs, charity auctions, ladies night and so much more! Looking for a place to gather your people? Don't hesitate to give us a call!
Explore The Loft
Events should be fun, not stressful!
Pulling off the perfect event, whether a wedding or a retreat, requires more than a beautiful space. There are so many details that go into any event before the actual day, and then there are the day-of details too. Pretty soon your event that was intended to be memorable and fun turns into something you just want to be over, and we think that's a shame! So we have developed a long list of add-on resources and services available for events of all kinds to eliminate as much of the stress as possible so you can enjoy every moment.